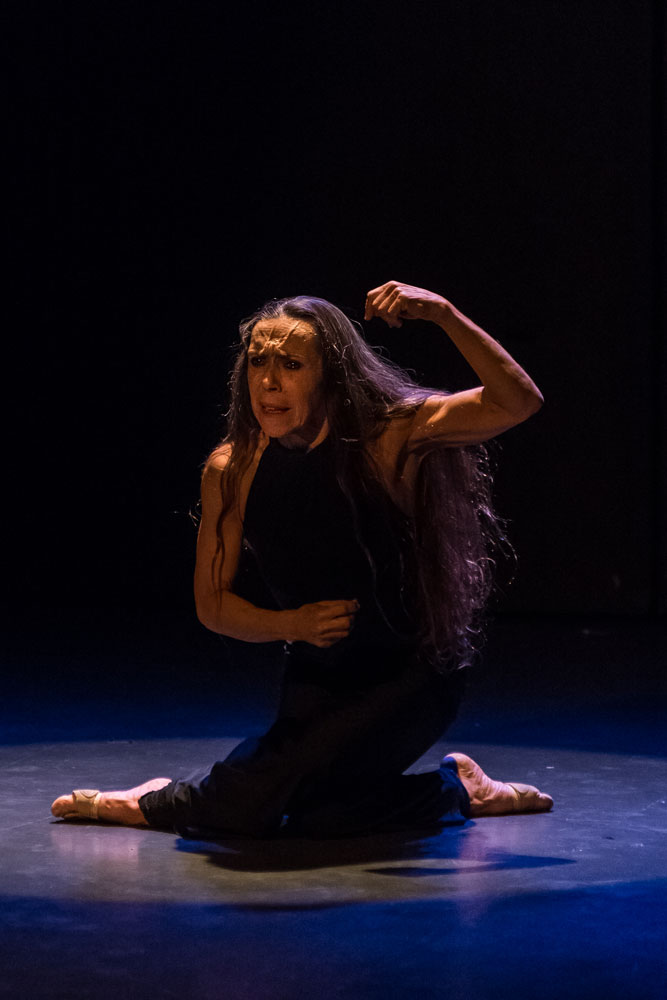 She graduated with a Bachelors in Art History, French literature and Visual Arts from Rice University, Houston in 1977.
Her studies in dance include: Ballet with Guillermo Maldonado, Horton with theJoyce Tristler Company, Ballet with Zinna Rommet, Nueva York (complemented with Pilates with Carola Trier) among others.
She has participated in various performances with visual artists such as: Antonia Guerrero in Malintzin (with the Rockefeller grant), with photographer Gerardo Sutter.
Her profesional and artistic activities include the following companies and groups: 1979- 1980 Taller Coreográfico, UNAM;1980- 1985 Danza Libre Universitaria Dir. Cristina Gallegos;1984- 1985 founding member of Metrópoli; Dir. Rodolfo Reyes,1985 -1990. Founding member of Contempodanza Dir Cecilia Lugo1990 -1992. Founding member of Homónimo Escénico Dir. Raymundo Becerril.
In 1993 she creates her own company Nemian Danza escénica.
As guest dancer: 1989 Integro Dir Oscar Naters ( Perú),1992 Retazos Isabel Bustos (Cuba), 1995 Danza Universitaria (México),1997 Compañía of the University of Guadalajara. As solo dancer: 2011 "Following the Shadow of Birds" by Natsu Nakajima,
"Ahí Viene el Carro de la Muerte"by Oscar Ruvalcaba, "Under the Mother Tree" by Katsura Kan.
Among her prizes and grants: 1993 Rockefeller (México – U.S.A ) for "Malitzin" , as choreographer, dancer and producer.
1993 the "Juanete de Oro" granted by DAMAC, 1994 FONCA for the founding of "Nemian",1996 and1999 FONCA for Centro Cultura "Los Talleres", 2004 Prize of VITARS as dancer, 2005- 2006 México en Escena, 2009 Premio Nacional "José Limón" for her choreographic trajectory. In 2016 the medal "Bellas Artes" for her contribution to dance and trajectory.
Sistema Nacional de Creadores 2015-2017.
Her choreographic production is large and varied well as several formats.She is founder and director of Centro Cultural"Los Talleres"A.C.since 1981 and of the Company "Nemian Danza Escénica" since 1993.